Altenew Metallic Watercolor Review and Lightfast Test
Altenew is a paper crafting, rubber stamping, die cutting and coloring supply company. They offer a variety of watercolor sets aimed at card makers, labeled as "artist quality" (meaning you can create art with it, not that they are professional grade). These are bargain/craft supplies with pigment load similar to "student grade" paints in the art world. Their 36 pan set is made to match their rubber stamping ink pad line. No pigment ingredients (color index code numbers) are included in any set. It would be best to assume that these are for card making, crafts, sketchbooks and personal practice instead of fine art to hang on a wall. I have lightfast tested the metallic set, which turned out to be quite stable and is likely the most reliable paint they offer. Altenew (logo looks like "Alt & New") is a relatively young company established in NY in 2014. They appear to have most of their products manufactured for them in China. 
While there are sometimes listings available on Amazon, they are more likely to be found on craft supply websites like Scrapbook.com here.
I purchased the metallic (mica based, a natural pearlescent silicate mineral mixed with secondary colorful pigments) set and was overall pleased with it. I did have a problem with the tin container, it arrived with rusty hinges which appeared to have been wet at some point during production. This resulted in a small amount of mold around the hinges where it touches the paint pans. A minor problem, but Scrapbook.com has superb customer service which immediately fixed it for me.
Aside from the container, the metallic watercolor paints themselves are lovely. Highly pigmented, easy to re-wet with a nice reflective pearlescent shimmer. Shows up well on black paper or dark surfaces/over other watercolor paints.
This pan set contains FULL size pans (double the paint as the more common half pan standard). These paints perform well, have a lovely reflective shine and overall perform similarly to Coliro / Finetec watercolors. The sparkle/shimmer shows up particularly nice with nearby lamp lighting. They were surprisingly lightfast (LFI equivalent), with only a small amount of fading in the blue and purple (LFII) after one full year of daily window light.
You can find their products on the manufacturer's website, but I had such a good experience with Scrapbook.com that I recommend checking here first if you are interested in these paints. I also like this shop for other craft supplies, less common paints like Art Philosophy watercolors in tubes, dyes and ink pads.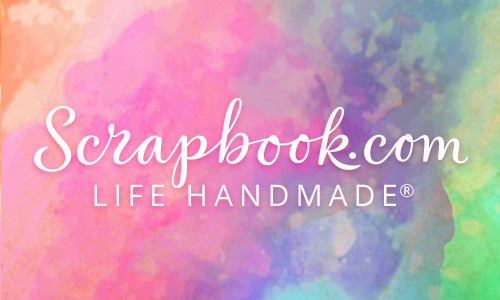 See other art supply reviews and lightfast tests here, or see how the same colors of paints compare side by side with other brands on the pigment database here.
Note: this page contains affiliate links. All product opinions are my own. I am committed to honest reviews showcasing both the pros and cons of each product. I have not received payment from any brand for a review. I earn a commission from sales made through this web page's clickable banners or links to Amazon, Arteza, Scrapbook, Jackson's or Blick Art Materials websites.